DANVERS — Prior to the start of the 2021 season, Essex Tech girls volleyball head coach Pamela Leete made sure to schedule some challenging regular season matches. Those included bouts against out-of-conference foes like Bishop Fenwick, Lawrence High and Masconomet, the latter of which they hosted on Tuesday evening.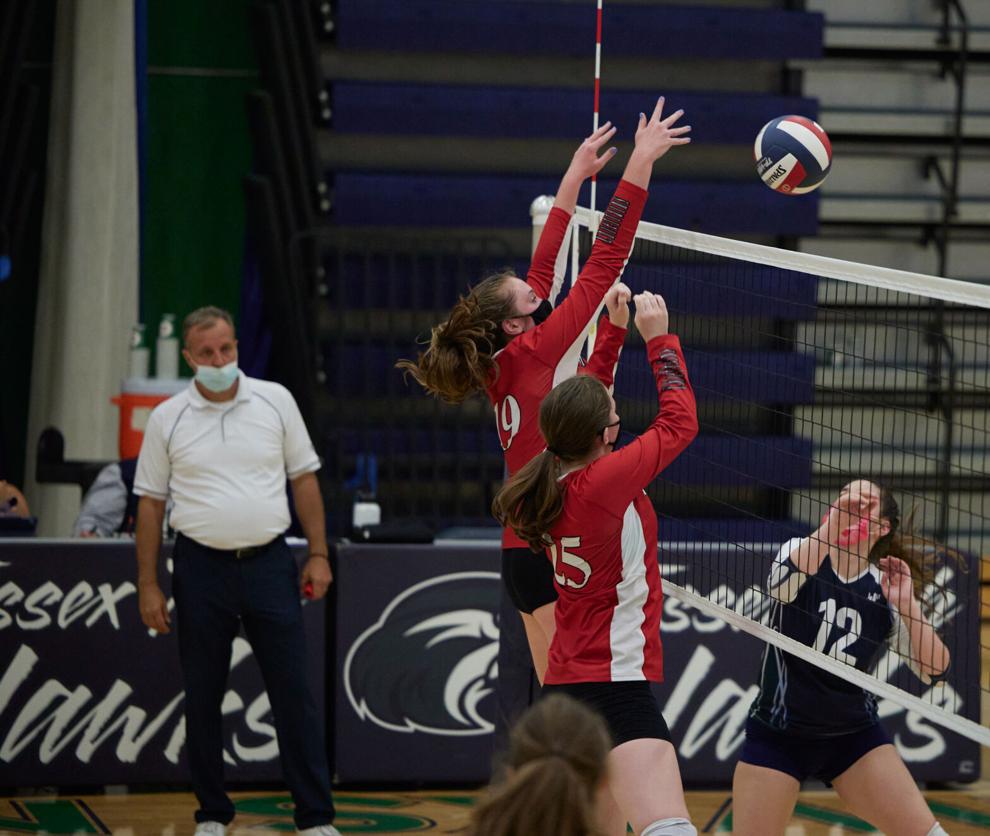 League wins are great — the Hawks have dominated in-league play this fall to the tune of nine clean sweeps — but it's those out-of-conference clashes that truly help prepare a squad for the looming state tournament.
The came out firing against Masconomet, resulting in a 25-22, 19-25, 26-24, 25-14 triumph in front of an enthusiastic home crowd at the Essex Tech gymnasium.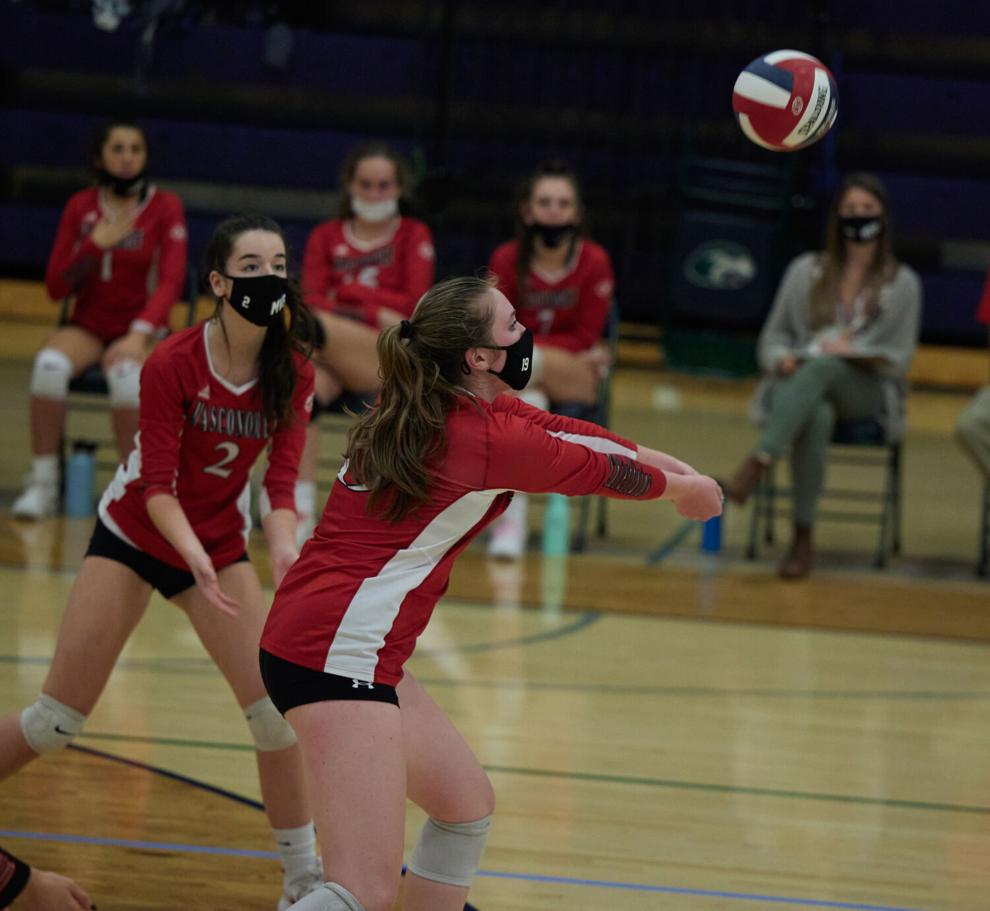 "We knew coming in that Masco was going to be a strong team; that's why we put them on our schedule, because we knew with the MIAA rankings that we needed to strengthen our schedule," said Leete. "I just wanted to test the girls before we get to the postseason … and they stepped up."
Step up they did.
Coming off of a thrilling five-set defeat against Fenwick over the weekend, the Hawks (now 12-1) regrouped Tuesday night and got the result they wanted.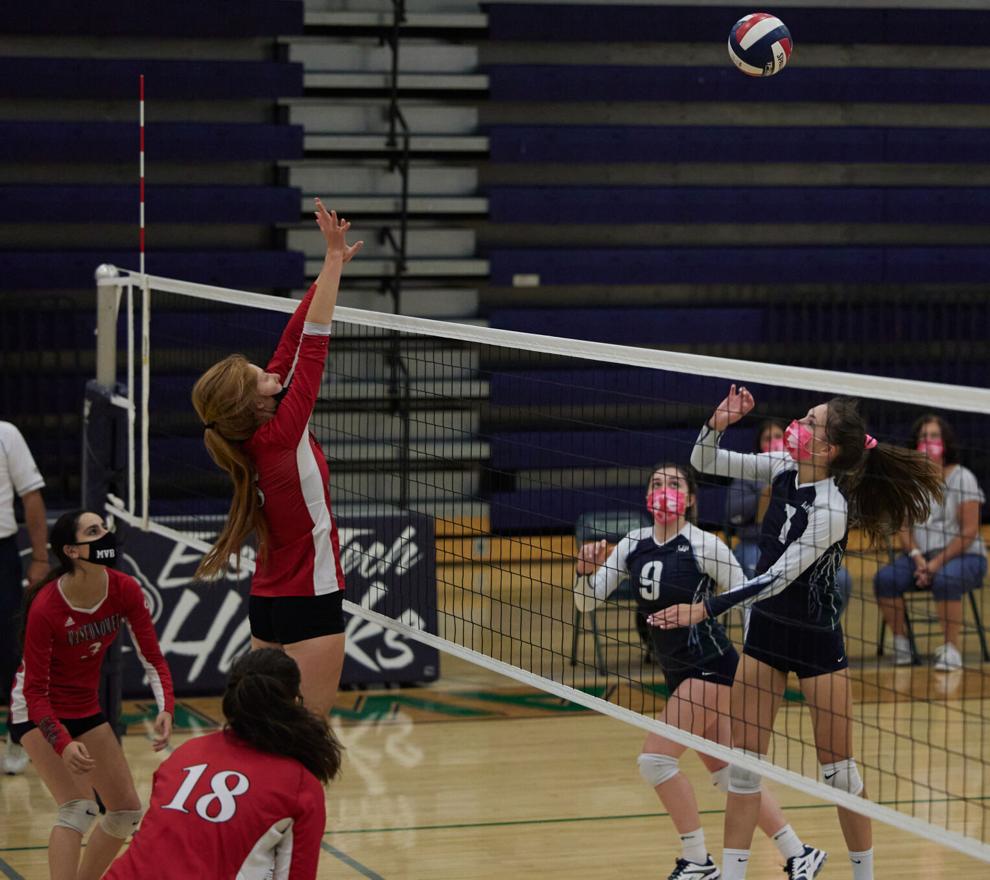 "We started off a bit sluggish," admitted Leete, whose team fell behind in the first set before rallying for the win. "(Prior to the Bishop Fenwick match) we hadn't been pushed to a fifth set but Fenwick really pushed us. We were a little off with our serving game, (but) our serving game was what saved us tonight. I have strong servers and they played aggressive tonight, which was key."
After taking that first set, Masco battled back to win the second in convincing fashion. The Chieftains held a lead for the entirety of that set thanks to some strong play from the likes of Vanessa Latam (24 assists, 3 aces) and Camryn Wettstone (13 kills, 19 digs).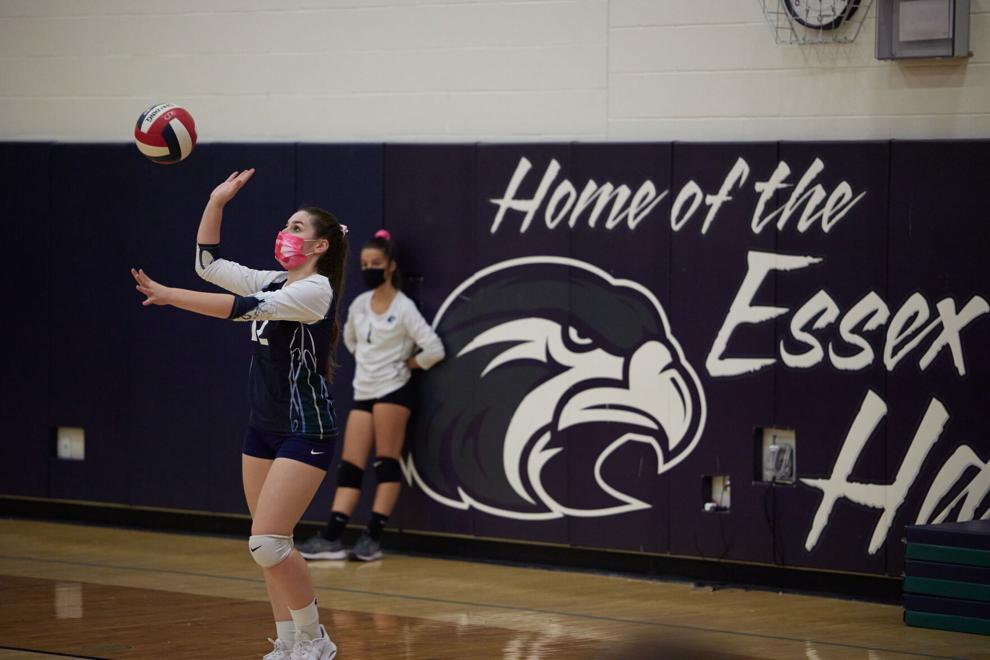 But the Hawks didn't fold, clawing back from an early 4-0 deficit in the third set to win by two points and take a 2-1 lead. Then in set No. 4, Essex Tech kept the pressure up and was able to finally gain some separation, cruising to the finish line thanks to an 11-3 closing push.
"Essex played phenomenal defense all the way around," said Masconomet (6-7) head coach Mike Scammon. "They were good at the net, good off the net, good picking up tip coverage, good covering deep … they just played phenomenal defense all the way around. They had more fight today. They really wanted the win and they earned it."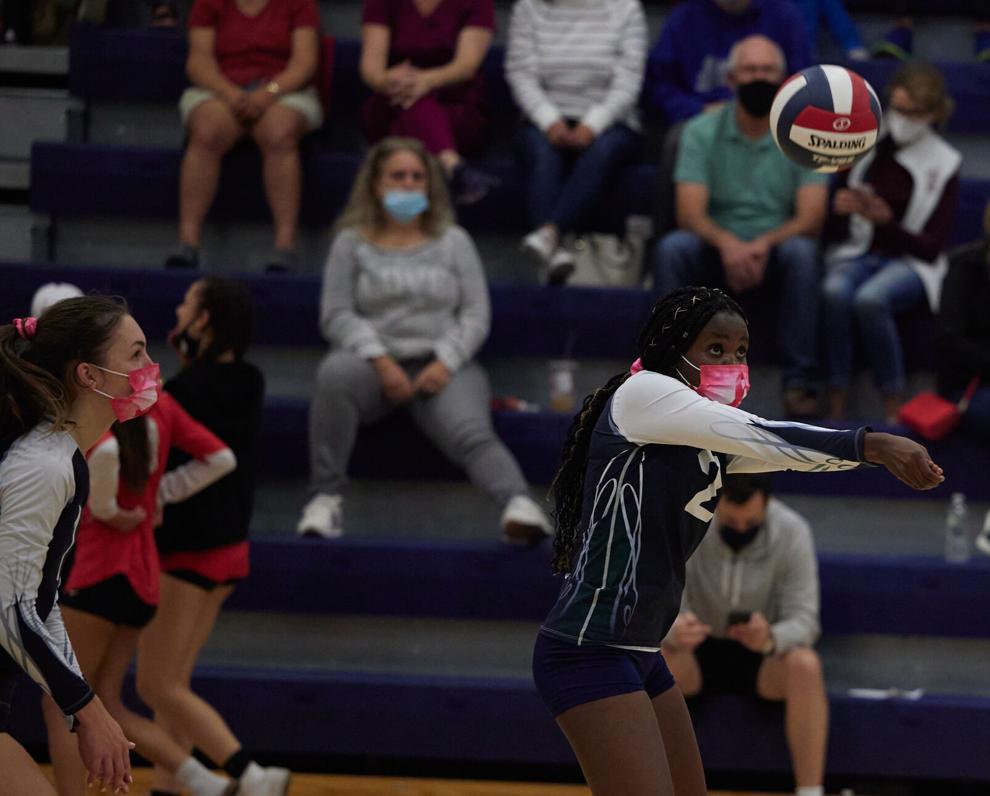 Senior outside hitter Gracie Dailey (14 kills, 7 aces, 12 digs) was fantastic throughout the match for the Hawks, particularly down the stretch where she held serve for seven straight points in the final set. Senior middle blocker Ali Tkach (12 kills, 2 aces, 16 digs) was equally effective, dominating at the net and making sound decisions all evening.
Sophomore outside hitter Christine Mbachi and junior middle blocker Destinee DeJarnette-Alexandre each added five kills, while senior libero Ariana Barrows (11 digs) was a vocal leader throughout while coming up with some clutch plays. Not to be left out, senior setter Brooklynne McFadden (28 assists) turned in a tremendous all-around performance and truly set the tone for the victors.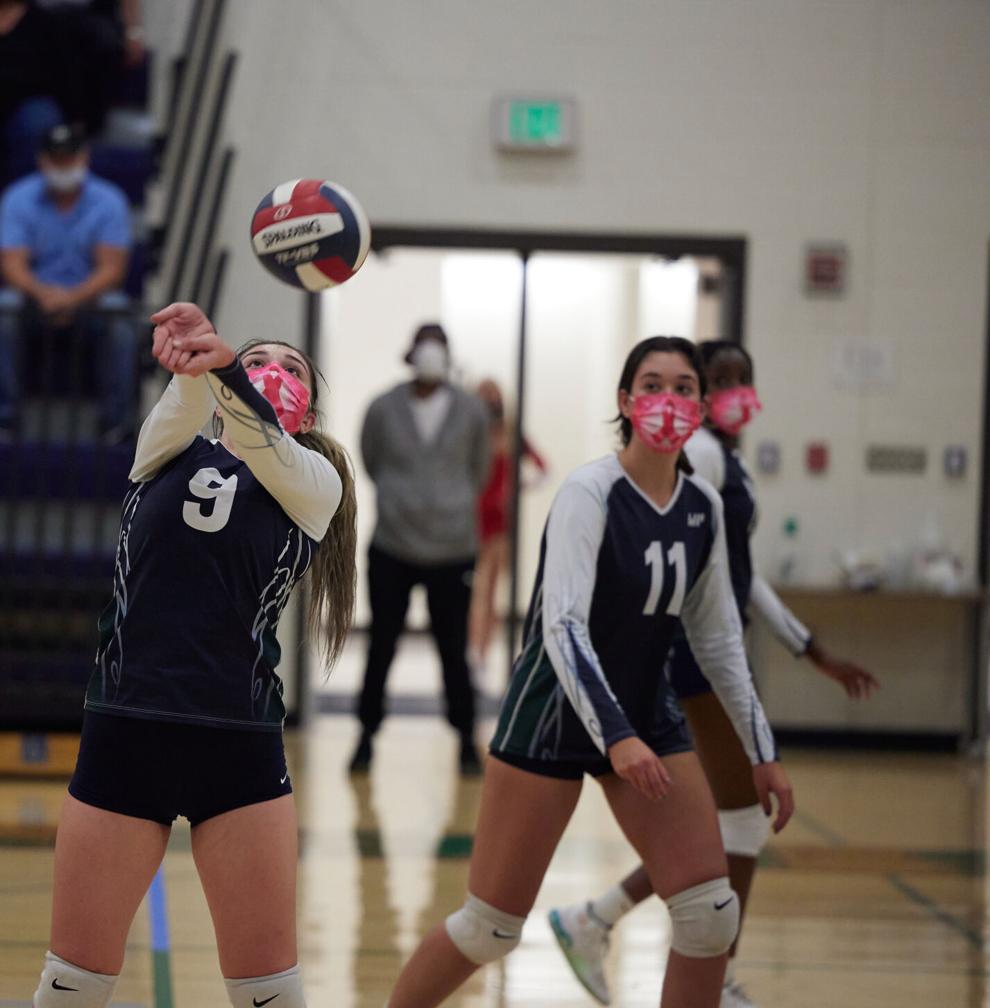 "Coach Leete is honestly, in my opinion, one of the best coaches around," added Scammon. "She runs a great program, so something like this is helpful for us 100 percent. I love playing good teams like this."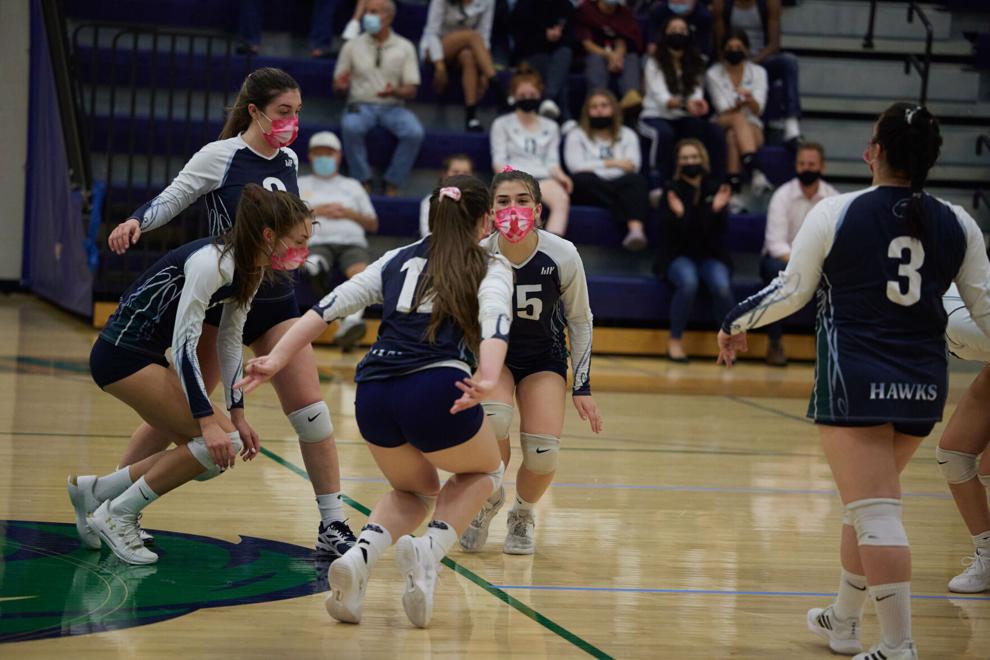 "We were just ready at the net for any overpass and I think our defense being ready just kept them off," said Leete. "The idea is to not give them a second to breathe. They send the ball over, we're going to send it right back and play aggressively."