San Francisco Bay Area residents will be able to receive up to $9,500 if they trade in their gas-burning vehicles for an electric or hybrid one, air quality officials said Wednesday.
The Bay Area Air Quality Management District said in a statement online that they have "relaunched [their] Clean Cars for All program with more than $8 million available for qualified residents to purchase a clean air vehicle." The program will target low-income communities that are disproportionately affected by air pollution.
Clean Cars for All will allow residents to "retire older vehicles and replace them with a new or used hybrid, plug-in hybrid, electric, or fuel cell vehicle, or get a transit card or e-bike," the statement continued. "Additionally, up to $2,000 in funding is available for home-charging equipment and installation for purchasing a plug-in hybrid or electric vehicle."
The program was originally launched by the district in March 2019 to help improve air quality around San Fransisco and the surrounding Bay Area, as well as help to reduce residents' carbon footprints. The new $8.3 million in funding, which was provided by the California Air Resources Board, will allow the program to continue.
Residents that qualify for the Clean Cars for All program will be able to replace any gas-burning vehicle with a variety of cleaner options to help them get around. These include electric, fuel cell and hybrid cars, as well as the option to purchase an electric bicycle or a transportation card that can be used throughout the Bay Area transit system.
Area residents who are interested must fill out an online form at the district's website, and their application will be considered based on their household income and family size. The program is part of a wider effort across California to become more environmentally friendly.
"Not only is transportation the largest source of air pollution in the Bay Area, it accounts for 40% of our greenhouse gas emissions," Cindy Chavez, a Santa Clara County supervisor and chair of the air district board, told the Mercury News. "If we are going to be able to address this issue we have to include low-income communities."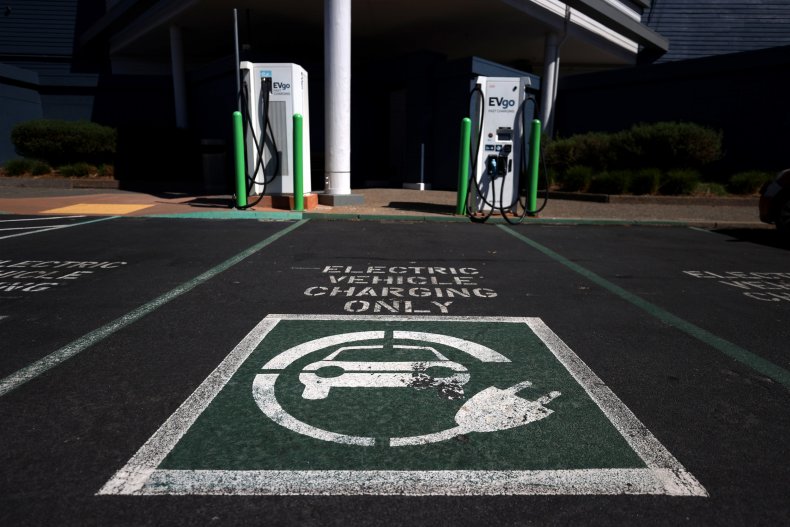 While environmental regulations and laws have improved air quality in the 21st century, many areas across the state are still struggled to minimize pollution. According to the American Lung Association, seven out of the top ten most polluted cities in the U.S. are in California, with Los Angeles, Bakersfield, and Visalia taking the top three spots.
While the Clean Cars for All program is aimed towards low-income communities, an additional fundraiser in the Bay Area urges residents to switch out their gas-guzzling cars. The Vehicle Buyback Program will give people $1,200 to get rid of their car that is from 1997 or older.
Newsweek reached out to the Bay Area Air Quality Management District for comment.