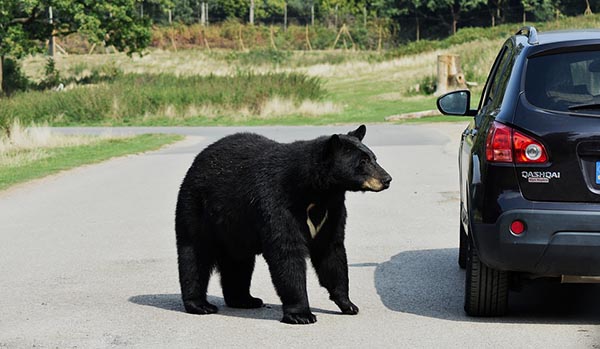 Your car may sustain damage due to an animal attack, vandalism, accidents, or natural disasters. These are a few typical causes for your car to need repairs. When a vehicle is insured, it is shielded from financial responsibility for damages done to a third party or their property. If you have comprehensive coverage, it also covers your Own Damage. How does an animal damage auto insurance policy operate, then? Before claiming animal damage, first educate yourself on the different kinds of harm caused by animals: *
You can utilise a car insurance premium calculator to get a more precise estimate of the costs involved.
Common Animal Damage Types Include:
The wiring system of the car could be harmed if a mouse or other pest chews on the wiring inside the engine compartment.
While travelling through a forest or a wildlife region, a large animal could dart in front of your automobile and cause severe damage.
Your pet might have nibbled on the upholstery or the seat, which needs to be fixed.
It's possible that an animal may have entered the vehicle through an unattended window or sunroof, causing exterior and interior damage.
How To File A Claim For Damages From An Animal Attack?
Your insurance company should be notified immediately if your car sustains any unintentional damages. The processes to file a car insurance claim with your auto insurance for animal attack damages are as follows:
Step 1: To report the damage and file a claim, contact your insurance provider by phone or online.
Step 2: The insurer will send a surveyor to assess the damage. You can get the damages fixed at the network garage and receive a cashless claim, or you can get reimbursed for the repairs.
Benefits Of Having A Comprehensive Automobile Insurance
Your automobile insurance should be able to cover any financial obligations resulting from third-party and vehicle-related damages. The advantages of having a comprehensive auto insurance policy are listed below:
Accidental damages occur without warning, which results in a hefty repair bill. Based on the severity of the injury, they can occasionally be pricey. This may burn a hole in your wallet. Damages to your automobile or the insured vehicle are also covered by the comprehensive car insurance policy, in furtherance to damages to third parties. Additionally, it also covers the costs of losses brought by an animal attack.
Demise or Disability Cover
Aside from offering protection for other parties, a comprehensive auto insurance policy also covers the insured vehicle and Personal Accident Cover. In addition, you must purchase Personal Accident Cover by IRDAI (Indian Insurance Regulatory and Development Authority) guidelines. As a result, the policyholder is well-protected financially in the event of passing away or having a disability.#
Coverage For Third Parties' Liability
The car insurance policy provides comprehensive coverage. It offers third parties defence against any harm the insured vehicle brings. Additionally, it shields the policyholder from monetary obligations brought on by third-party losses and legal obligations. You can also avail of car insurance NCB.*
*Standard T&C Apply
#Visit the official website of IRDAI for further details.
Insurance is the subject matter of solicitation. For more details on benefits, exclusions, limitations, terms, and conditions, please read the sales brochure/policy wording carefully before concluding a sale.